[:de]Sade Mangiaracina – Madiba (Releasedate: 17.12.2021)[:en]Sade Mangiaracina – Madiba (Releasedate: 17.12.2022)[:]
Posted on by Qrious
[:de]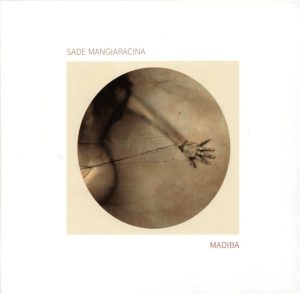 "Madiba" ist das neue Album der Pianistin und Komponistin Sade Mangiaracina, das im März bei Tuk Music erschien. Wie bei ihrem vorherigen Album leitet Sade ein Trio mit Marco Bardoscia am Kontrabass und Gianluca Brugnano am Schlagzeug. Zudem ist Ziad Trabelsi an der Oud bei drei Titeln zu Gast.
Mit "Le Mie Donne" wurde die sizilianische Pianistin im 2018  von Top Jazz Critics zu den besten neuen Talenten gewählt. Das Album war eine Hommage an von ihr portraitierte Frauen, die sich mit ihrem Mut und ihrer Stärke gegen Diskriminierung und Vorurteile durchgesetzt haben.
Das neue Album ist einem Symbol des Menschenrechtskampfes gewidmet: Nelson Mandela.
"Madiba" erzählt in der Musik die Geschichte des großen Aktivisten durch die wichtigsten Ereignisse seines Lebens, seinen Mut, seine Entschlossenheit, seine Liebe, das Gefängnis und die Kraft der Vergebung. "Mandelas Leben durch die Musik zu erzählen, ist nicht nur eine große Verantwortung", sagt Sade Mangiaracina, "sondern auch eine Gelegenheit, über Mut und Menschlichkeit zu sprechen, über das, was die heutigen Generationen den heutigen und zukünftigen jungen Menschen hinterlassen, nämlich die Verteidigung der eigenen Würde und Freiheit."
"Ich habe Mandela viel zu verdanken", fügt Sade hinzu, "und wir alle haben Afrika viel zu verdanken, einem Land, das für die Hoffnung steht. Das sind die Säulen von "Madiba", aber auch die Gefühle, die in diesen Zeiten die ganze Menschheit durchdringen müssen." Die acht Originaltitel heben die mediterranen Ursprünge des Führers hervor, gefiltert durch die Linse der improvisierten Musik.
Das Titelbild stammt von Emanuela Cau, einer sardischen Regisseurin und Fotografin. Nach Anfängen im Bereich Film und Theater konzentrierte sie sich auf die Fotografie als ihr wichtigstes künstlerisches Ausdrucksmittel und spezialisierte sich auf Porträts und Selbstporträts mit tiefgründigen, traumhaften und beschwörenden Qualitäten.
Links:
LABEL:Â www.tukmusic.com
ARTIST:Â www.facebook.com/sade.mangiaracina
[:en]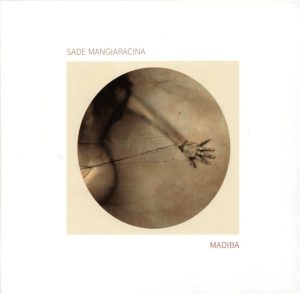 Madiba is the new album by pianist and composer Sade Mangiaracina, to be released in March on Tuk Music.
Like her previous record Sade is leading a trio with Marco Bardoscia on doublebass and Gianluca Brugnano on drums, with Ziad Trabelsi on oud guesting on three tracks.
With 2018 Le Mie Donne the Sicilian pianist was among the Best New Talent in 2018 Top Jazz critcis poll. The album was a tribute to women, through a gallery of portraits of female figures who with their courage and strength have established themselves against discrimination and prejudices, the new one is dedicated to a symbol of human rights struggle: Nelson Mandela.
Madiba tells the tale in music of the great activist through the main events of his life, his courage, his determination, his love, the prison and the strength of forgiveness.
"Telling Mandela's life through the music is not only a great responsibiility," says Sade Mangiaracina, "but an opportunity to talk about courage, humanity, of what the current generations are leaving to today's and tomorrow's young ones, the defense of one's own dignity and liberty."
"I owe a lot to Mandela," adds Sade, "and all of us owe a lot to Africa, a land which made a case    of hope. These are the pillars of Madiba, but are also the feelings that in these times must cross the whole of humanity."
The 8 original tracks highlight the mediterranean origins of the leader filtered through the lens of improvised music.
The grouphas been selected by the project Nuova Generazione Jazz 2021 (I-Jazz) to promote the new Italian jazz scene.
The cover art is by Emanuela Cau, Sardinian director and photographer. After starting in cinema and theatre she focused on photography as her main means of artistic expression specializing in portraits and self-portraits with deep dreamlike and evocative qualities.
LABEL:Â www.tukmusic.com
ARTIST:Â www.facebook.com/sade.mangiaracina
[:]