Marco Bardoscia – The Future Is A Tree (Releasedate: 22.05.2020)
Posted on by Qrious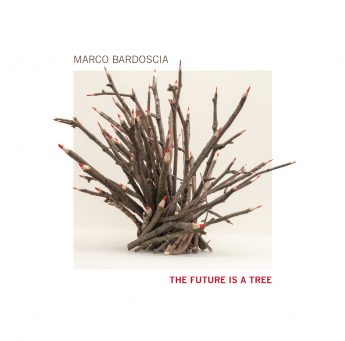 Doublebass player Marco Bardoscia will release his new album The Future is a Tree for Tǔk Music on February 14th. The artist, who comes from the Apulia region Salento, is a getting more and more present in the label roster.
As sideman he is involved 7 recordings, while he is one of the main players of the CDs Lumina and B.A.M., which were conceived by the label and became musical projects which are an integral part of the musical life of Bardoscia.
"The Future is a Tree" is his true debut as a leader for the label, with a classic jazz trio in which he leads a trio composed by two musicians, like him from Apulia, with whom the collaboration is long lasting: William Greco on piano and Dario Congedo on drums. The 9 original compositions spring from Bardoscias pen and confirm his ability as writer, ability which he showed since his very fisrt work, marked by poignant melodies and rarefied and intimate lyricism.
The main concept of the album is Time/Weather, meant both as chronological, such as in the opening suite dedicated to the four seasons, and as meteorological, in the tracks of
the second part of the album whose songs represent a reflection upon the climate change damages.
This is an aspect Bardoscia is particularly keen on as two years ago he became a father, and therefore is concerned about the state of the earth which will be left to his son. The cover features a work by sculptress Paola Pezzi entitled "Rami-Matite" (Branches – pencils), which opens a new collaboration with Tǔk Music, that will lead to future artworks for the label.